BROADCAST over the Internet on

(click on logo to link)

Nevada Baseball Club, Inc. DBA Nevada Griffons a 501 (c) (3) Non Profit Organization.  For information on playing for the Griffons, contact: Jeff Post @ 417-667-6159

In 2010 it cost $55,000 to run the Griffons program. All Donations are tax deductible.

2014 MINK League
. The 9 teams in the MINK will be split up into two divisions (North and South), helping to alleviate travel costs. There will be 42 league games followed by a playoff between the North and South divisions.  Click here to go to the League web site.
The Griffons are sponsored by Nevada Baseball Club, Inc, a not-for-profit corporation in Nevada, Missouri, for the purpose of encouraging baseball programs for the pleasure and recreation of the citizens of the Nevada Missouri area. We are celebrating our 27th season in 2012, so join us at Lyons Stadium for plenty of fun, and exciting baseball.

2014 Nevada Griffons all rights reserved      Website by
Kyle Neufeld
This page was last updated: July 8, 2014
&copy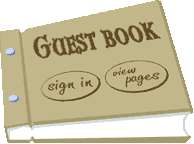 Team News

Updated 6-16-2014

Major League Dreams

  Small Town Scene

1997 & 1998 NBC World Series Runners Up

2002 & 2011 NBC World Series 3rd Place

Game rained out today July 8th,Make Up Game

Monday July 14, Ozark @ Nevada

Time change for Friday at Omaha.  Game will start at 5 PM

2014 Schedule (updated) is now Posted

9th in the 2013 NBC World Series

Griffons finish 7th in the 2012 NBC World Series in Wichita, KS! The Griffons lost to the Hays Larks 5-3 in heart-breaking fashion as the Larks scored two runs in the top of the 11th inning.

GO GRIFFONS!